The Erotic Review
Jan 18 Appearance
9 – Model materialPerformance
9 – Forgot it was a serviceAttitude
AccommodatingAtmosphere
RelaxingSession Location
South SF
General Details
This would be my third time with junior and Jordan and it keeps getting better every time. Sept. 17
General Details
Had been awhile since I had a threesome. Saw some reviews pop up for Jordyn and Junior and liked their pictures and reviews so figured I would give them a try. Texted them and we arranged for a late night appointment. They showed up at my place. There are an attractive, down to earth couple. I invited them in. We watched the end of a football game and talked a little about life. At some point Jordyn suggested we get more comfortable. I agreed. We made our way upstairs and we all undressed. Then we jumped on the bed and that's when the fun began. Non-VIPs, J and J are nice, attractive, fun couple with lots of sexual energy. VIPs read on… August 17
General Details
Very easy to setup a appt. I had previously contacted Jordyn and Junior after reading their reviews. They are a married couple with great sexual chemistry between them that makes the experience very titillating – like participating in my very own porn movie. I had contacted them and proposed they visit Southern Cal from Las Vegas where they normally headquarter. My request was accepted and we all agreed on a date and tentative time.
Gents: do not let the inhibitions of being with another man in the room deter you. If you have never been with a couple before, or you are a seasoned veteran, you would do well to go visit them. They will put a smile on your face and they will respect your limits but they also are genuinely interested in pleasing you. July 17
General Details
Fantastic experience. Easy to contact, prompt response time, accurate pictures, and very fetish friendly. Went from introduction to super kinky in 5 minutes. Read on for details…. June 17
General Details
I sent Jordan a email and she responded quickly and then few phone conversation , I explained I live in the Bay Area and she said they would be happy to set something up with me , about 3 weeks later I'm at there door step and out comes this beautiful petite blond with her handsome husband , WOW Jordan is so Hot and what a body she has . They invited me in and after some small talk they asked what I would like to do , and they said it sounds like fun so off we went to there bed room where the fun begins. I had a hard time taking my eyes off of Jordan while she got undressed because she is such a hottie. Junior lays on his back on the bed and Jordan positions herself on the bed with her beautiful butt is in the air and then I started to kiss her beautiful June 17
General Details
Jordyn and Junior are a totally fun team. If you've ever had fantasies about hooking up with a couple they should be a the top of your list. They are super cool — laid back beyond belief. I'd hang out with them at a party all night and just chill. Yes, they are super sexy and really enjoy doing what they are doing but they are also the couple next door that you'd sit on the deck and have drinks with. They are super respectful of boundaries and they go out of their way to make sure the experience is custom tailored to your desires — from mild to wild. April 17
General Details
It's rare that the real thing turns out better than the fantasy – these guys are special and incredibly amazing!
My meeting was pretty spontaneous after a brief chat on kik and I was at their door within the hour for a late nite rendezvous. Jordyn welcomed me as I walked up and omg I was so pleasantly surprised. She is sooo sexy and perky and is absolutely naturally gorgeous. Her and Junior made me feel like we were already great friends and made me completely comfortable.
They were just settling into a cozy home in a safe neighborhood not far from the Stratosphere. They were considerate and wanted to know what I was into as they both wanted to be sure to please. Things easily flowed to having sexy fun that was better than anything I had hoped for.
These two share completely naturally and erotically. Our fun was unrushed with some nice relaxation before leaving. When I left all I kept thinking was I can't believe that just really happened! March 17
General Details
First saw J&J on twitter and then sow they had a new and positive review on TER. MMF has been on my bucket list for a long time so I reached out via P411. A few back and forth e-mails and we were set for later that evening (3 hours' notice). There in call is by the airport in an apartment complex. The apt was small but neat. They are smokers but considerate about it and it did not bother me. They are a very relaxed and friendly couple and were 100% focused making sure I was 100% happy. I will be seeing them again. Jan 17
General Details
I texted jordyn and she replied back within five minutes. I gave her some S&M situations I was interested in. And she said enthusiastically yes she was into it. Her limits were no kissing but everything else was available. I met at their incall location not too far off the strip. And I knocked and she answered while junior was in the couch. They let me pick some porn while we discussed what I was into. They made me feel like I was a friend and very comfortable so my tip is don't be nervous they are really chill and they don't up sell they pretty much deliver as promised. For non-vips I would definitely repeat and I may before I leave for VIP please check out the details below.
Also I would say she has amazing eyes and a beautiful smile. An seduce You with her eyes she can! Junior is one lucky man! Oct. 16
General Details
I was in Vegas for both business and pleasure and decided to browse Backpage and see what was available, as I was browsing I got a glance of a very sexy lady advertising a couples massage with her husband… I gave them a call, invited them over to my Hotel on the Strip and when they arrived the fun began… If you are not a VIP…. don't miss out!!! They were on time, very sexual, very hot and well worth the time. VIP's read on. Juicy Details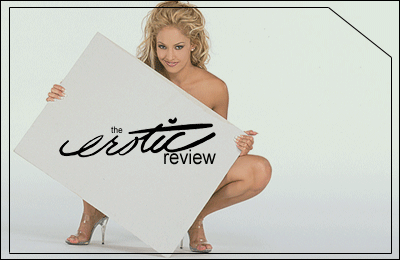 NightShift Reviews
July 17
Hot young Married couple
I sent Jordan a email and she responded right away and I explained I live in the Bay Area , and she said they would be happy to accommodate me with working around my schedule so I could travel to meet them . So after making travel arrangements the day finally came and I was at their door step and WOW Jordan came out first and what a knock out she is , she was wearing a pair of little shorts that showed off her great petite body . After some small talk they asked what I was interested in and I told them and basically we went to there bedroom and we all got undressed and I had a hard time taking my eyes off of Jordan she is such a hottie so Junior laid on the bed and Jordan starts giving him head and her beautiful butt was so inviting I started to kiss it all over and then buried may face in her bottom and then I see juniors hands spreading her butt cheeks so I could eat her better then he put one hand on the back of my head , that was so hot after a bit she had me lay right by junior on the bed and she sucked both our cocks at the same time and then she just sucked my cock and it felt so good and what a treat to see her blonde head going up and down on my cock , then she told junior to suck my cock and she has him trained well because he's awesome and then both of them shared my cock at the same time and to see a hot married couple with my cock it there mouths was so hot . Then Jordan and I got into a 69 position while junior entered her from the back while I ate her beautiful pussy and then junior laid on his back and Jordan got on top of him with her back facing him and then she leaned back and I found my place between her legs eating her beautiful pussy again while junior was deep inside of her , what a beautiful site they are made for each other. After plenty of eating I finished off with Jordan in the doggy position . I booked a 90 min session with them and I didn't get my fill of them they are such down to earth people and went out of their way to fulfill all my fantasies and I'm so glad I met them both , I've been all smiles ever since I've been back home and I hope to see them again in a few months. Sept 17
Hot young Married couple
I sent Jordan and junior a email saying I was hoping to see them again in October and they suggested they could come and see me and I loved that idea so we set up a date and I met up with them in SF in a nice hotel and after some small talk we all got undressed and Jordan was wearing some pink panties and looked so sexy , Jordan starts giving junior head and once again her beautiful bottom was up in the air and I had to slip off her panties and start eating her and she tasted so good , after that Jordan and I got into a 69 while junior enters her from the back and I'm eating her tight pussy then junior lies down and Jordan rides him and again I can't resist eating her beautiful bottom while she rides Jordan then she flips around and her back is to Jordan and I start to eat her while Jordan is deep inside her and they are passionately kissing each other while I'm eating her and after a bit she orgasms and she tastes so good . She needs a little brake then back to the fun with both of them giving me head at the same time and it feels so good and then she gives Junior head while junior is sucking my cock . I'll jump to the end and Jordan asked how I would like to finish and I said your beautiful mouth and wow she knows what she's doing , just before I exploded she moved her mouth away and I finished in her hand . If you're not able to fly out to Las Vegas they can come to you and you won't regret it this is my second time with them and it won't be my last Nov. 17
Wow, what fun!
Happened to be in Vegas and thought I would look them up. What a great decision! She's very sexy and very cute. He's very chill and happy to go with the flow. Had a great time. Love to do it again. Jan 18
Hot young Married Couple
This was my third time seeing junior and Jordan and it keeps getting better every visit and they always try something new with me witch makes it always fun because I don't know what to expect. This was the second time that they flew out to see me witch makes it very easy for me because it's not that easy to make it out to Las Vegas as much as I want to see them . I just love to kiss and eat her beautiful petite body and I just love the way she tastes . So I wanted a repeat of our last visit and they happily agreed and they added some double penetration on her witch I've never done before so that was lots of fun . They are the coolest couple I've ever met and I've acted out most of my fantasy's with them and just love their company. I've been in several 3somes when I was in my prime and this definitely compares to the real thing , the only thing different is instead of the woman being the main attraction they treat you as the main attraction and who wouldn't like that . I can't wait to see you guys again, hopefully in the summer.
Eccie Reviews
Jun 17
Date: June 2017
Provider: J&J Couple
User ID: J.JCouple
Phone: 7029044761
Email Address: j.jcoupleopencrazy@gmail.com
URL / Website: http://www.jjbicouple.com
City: Las Vegas
State: Nevada
Address: Strip hotel
Appointment Type: Incall
Did the Appointment take place at the agreed-upon time?: Yes
Activities: This was a four way. Too many to put in a brief summary.
Session Length: about an hour
Fee: $$$$$$$
Hair Length and Color: Blonde for both.
Age: mid 30 and mid 20
Smoking Status: I Couldn't Tell
Ethnic Background: White/Caucasian
Physical Description: Kat: curvy, blonde, voluptuous
Jordyn: petite, blonde, small, firm
Recommendation: Yes Feb. 18
Date: 18 Feb
Provider: J.JCouple
User ID: 356764
Phone: 7029044761

Email Address: j.jcoupleopencrazy@gmail.com
URL / Website: http://www.jjbicouple.com
City: Las Vegas
State: Nevada
Address: Hotel on the Strip
Appointment Type: Outcall
Did the Appointment take place at the agreed-upon time?: Yes
Activities: BBBJ, MPCFS, DATY/O, too much else to list, see the ROS
Session Length: 1hr
Fee: $$$$$$
Hair Length and Color: Her: Blonde, shoulder length
Him: Brown, short
Age: 25
Smoking Status: Smoker
Ethnic Background: White/Caucasian
Physical Description: Description on their profile and website is accurate. She is tiny and IMO better looking in person. A few tats on both but nothing distracting. Piercings are tasteful.
Recommendation: Yes